Yesterday morning I awoke to this beautiful breakfast display in honor of Casper's birthday!  Casper, my host brother, just turned twelve years old.  Jesper, Birgette, Christina, and I tiptoed up the stairs to his sporty bedroom, and woke him up with a round of Happy Birthday (in English).  While we enjoyed sweet Wienerbrød (Danish pastry) and freshly baked rolls with cheese, vegetables, or nutella, Casper opened a couple of his birthday gifts, excited to receive a ticket to a table tennis tournament, his favorite team's jersey, and a new sports bag among other great gifts.  It's tradition that the family eat a special breakfast the morning of someone's birthday, and they usually plan a delicious dinner as well.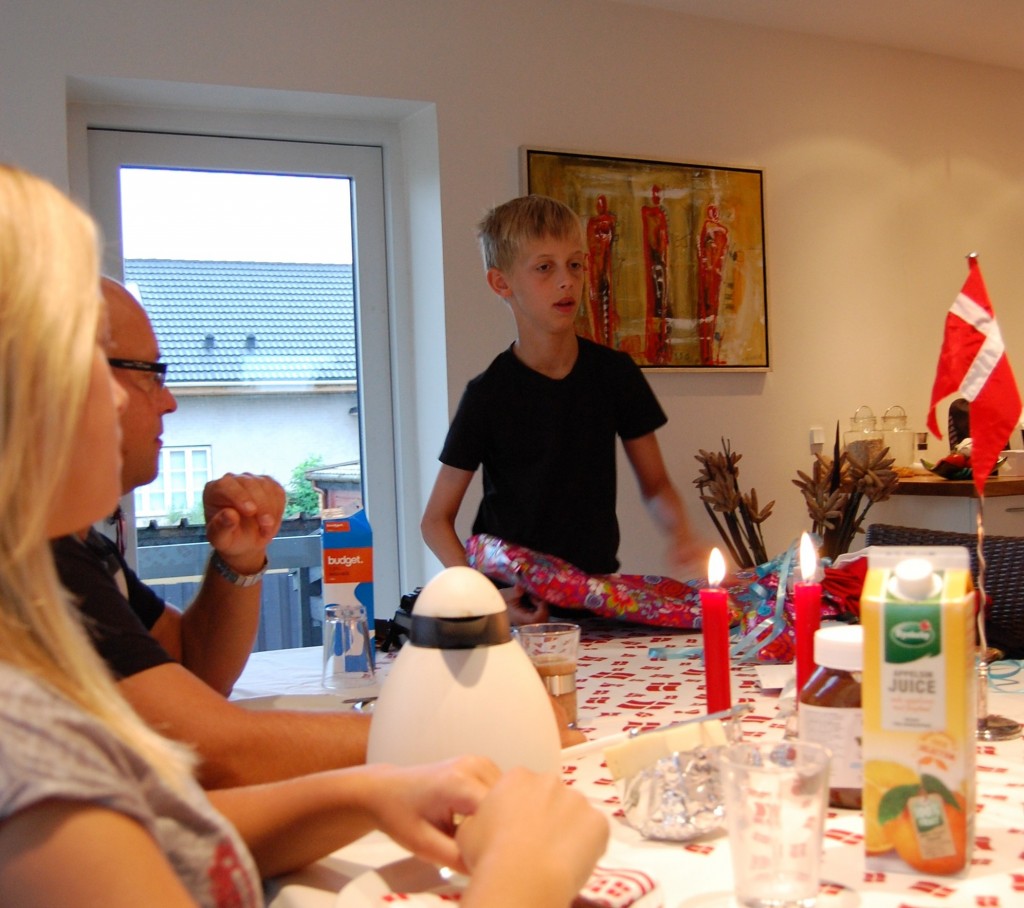 My task for the remainder of the day, in addition to completing DIS orientation, was to find Casper a little gift to give him during his birthday dinner later that evening.  First, I explored Copenhagen with Richie and Sam for our DIS Copenhagen Amazing Race, learning the details of the new Royal Danish Playhouse (Skuespilhuset), the Royal Palace (Amalienborg Castle – where the Royal family of Denmark resides), and the Christiansborg Palace (the seat of the Danish Parliament, the Prime Minister's office, and the Danish Supreme Court).
Christiansborg Palace and Frederik V Statue
Royal Guard at Amalienborg Castle (Royal Palace)
After wandering around the city, I stopped in a convenience store called TIGER, which reminded me of a fancy dollar store.  There I found a nice card, M&M's, and table tennis erasers to give to Casper for his birthday.  And he ended up very satisfied with his gift!  He had never seen erasers like those before, and he loves table tennis, so it was perfect.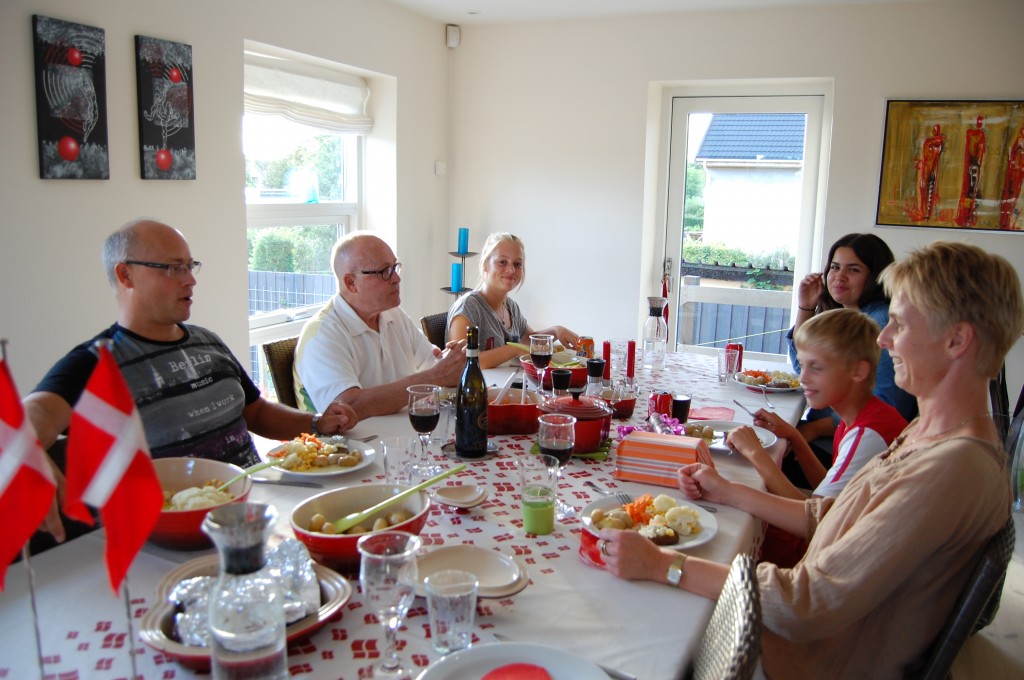 Casper's birthday dinner with family and friends…we had burgers and then waffles and ice cream for dessert!
It's little moments like these that make me feel a part of the family.  I am becoming more open and relaxed around my host family, like I am naturally at home.  This is an important process for me too because the more comfortable we all feel together, the more rewarding the experience we will all have.